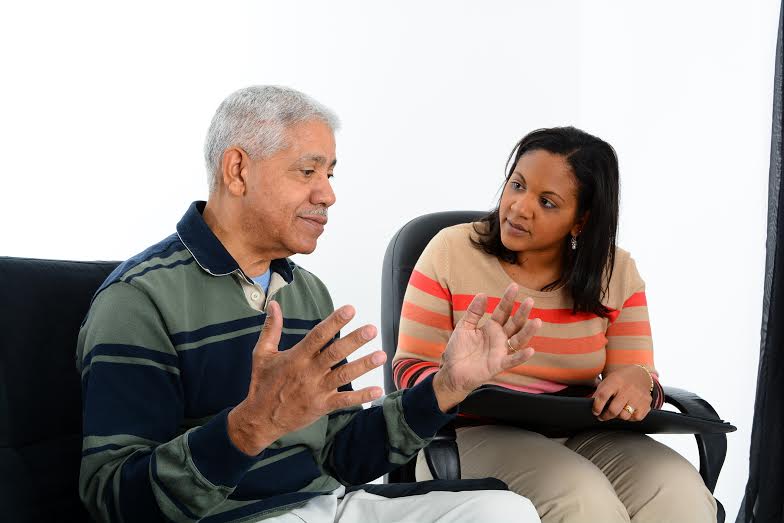 At Allegiance Home Health agency our team of speech therapists is comprised of highly trained professional caregivers who are passionate and committed to the work they do – improving speech communication for your senior loved ones.
Our therapists are located throughout South Florida and pride themselves on staying knowing the latest techniques in speech-language pathology. Our speech therapists are committed to excellence and want to help their patients regain or improve their speech so they can communicate better with their friends and family. These professionals are an essential part of our broader team of therapists which also includes occupational and physical therapists .
We serve our patients in a compassionate and loving manner and deeply understand how important it is when family members entrust us with the care of their loved one. Our goal is to help restore speech for your loved one, whether they have suffered a stroke , suffer from ALS or Huntington's Disease or suffer from other speech problems. If you're loved one has difficulty swallowing, our speech language pathologists are also trained to treat Dysphagia, a swallowing disorder. Dysphagia is commononly found in post stroke and Parkinson's Disease patients, placing a patient at risk for aspirational pneumonia.
Our speech therapists will work one on one with each patient in the privacy and comfort of their home, tailoring the therapy to meet the needs of the individual patient.
Our speech therapists may use games and other creative methods to encourage a patient to speak and practice sounds. Speech therapy generally needs to be practiced at least once a week for a number of visits, depending on the individual patient's needs.
If your loved one needs help restoring speech, or has suffered from any one of a number of medical conditions which may have affected their speech, our speech therapists are here to help. Speech therapy provides an invaluable service to families, as it allows the patient to express themselves again and for loved ones to communicate with their family member. Seeing the progress in our patients is truly a joy to us and it is something we get to see every day again and again. We proudly serve all of South Florida, from Boca Raton / Delray Beach to West Palm Beach ( Palm Beach County ), from Ft. Lauderdale to Plantation to Deerfield Beach ( Broward County ), and Stuart and the rest of Martin County, Florida.
We carefully select and hire our speech therapists through careful screening, background checks, and hire therapists with only the highest level of training. We are committed to the highest of standards and hire only the best, therefore you can rest assured that your loved one will be in good hands with the speech therapists that work with them. If you feel that your senior loved one is in need of at home speech therapy that meets the highest standards, contact the Allegiance Home Health agency nearest you for a complimentary evaluation at (561) 367-0711 ( Boca Raton ), (954) 440-3153 ( Plantation ), or (722) 266-8528 ( Stuart ).
Does Mom or Dad Need Homecare?
Get A Complimentary In-Home Assessment
Allegiance's Services